📖 In The Neverending Story, Bastian discovers a book both mysterious and ancient that leads to an incredible journey. Begin your own journey with this leather bound book!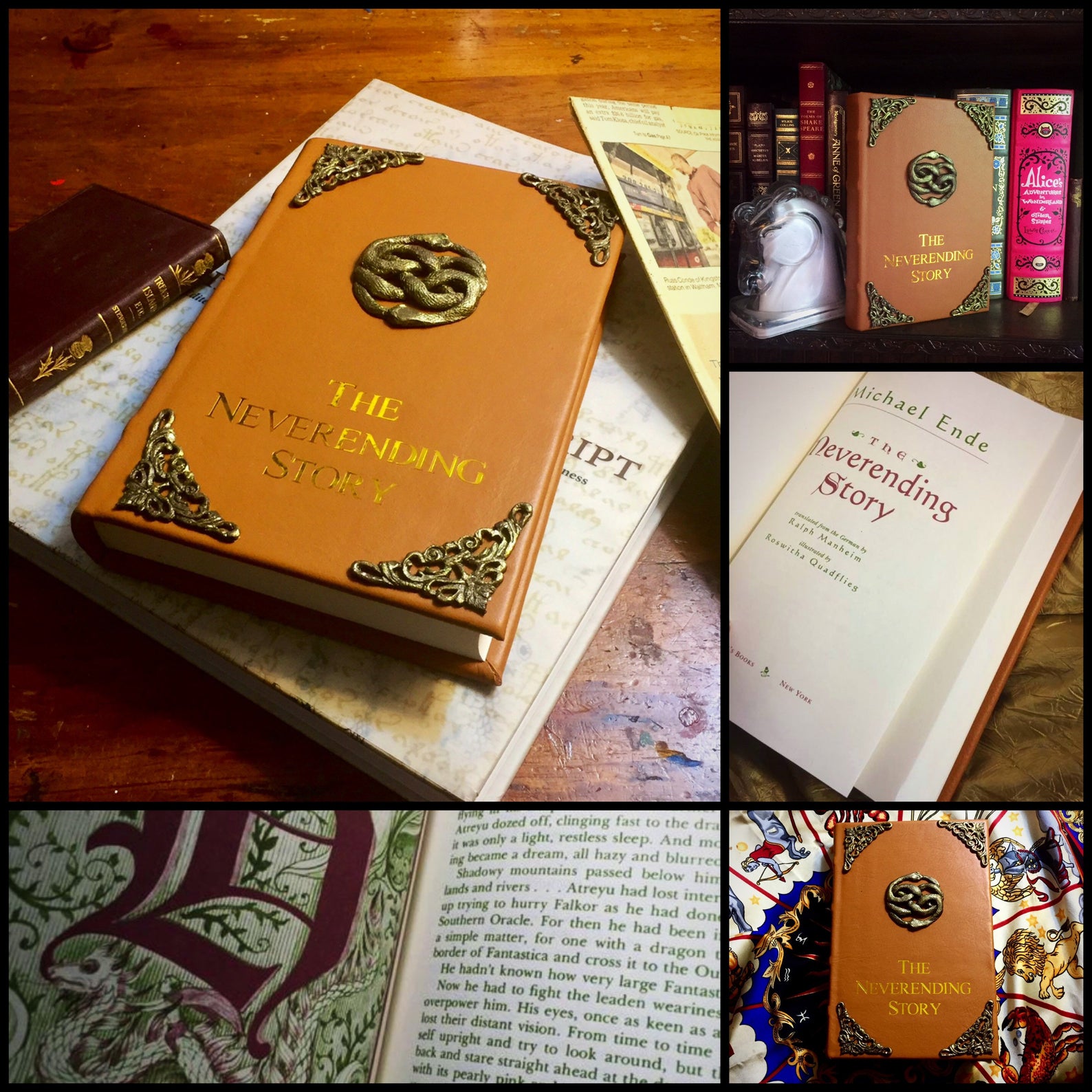 **BOUND IN 100% tan LEATHER on the outside with 4 ridges on the outer spine (Like the original in the movie). Leather may have natural scratches/markings that add to its "ancient" look and has been well loved by Bastian and can now be passed to you! Rebound 1997 book by Michael Ende. Special edition includes full illustrations by Roswitha Quadflieg at the beginning of each chapter, and the pages are in red and green ink.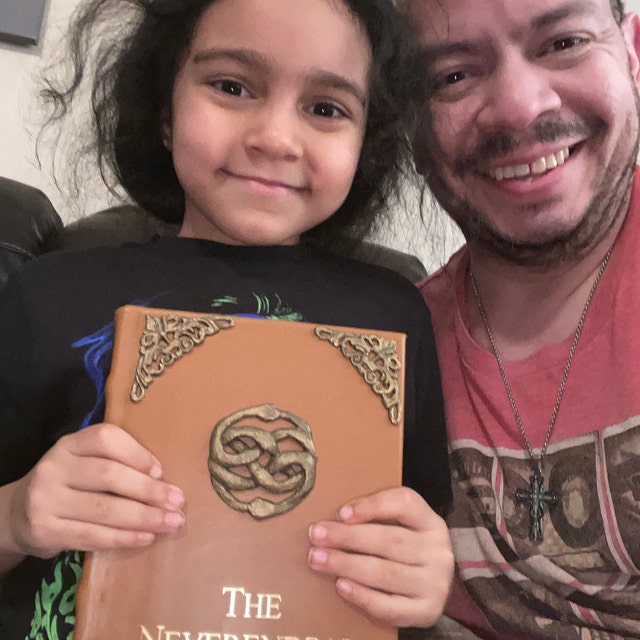 Give me the child. Through dangers untold and hardships unnumbered, I have fought my way here to the castle, beyond the goblin city, to take back the child that you have stolen.
For my will is as strong as yours and my kingdom as great…You have no power over me."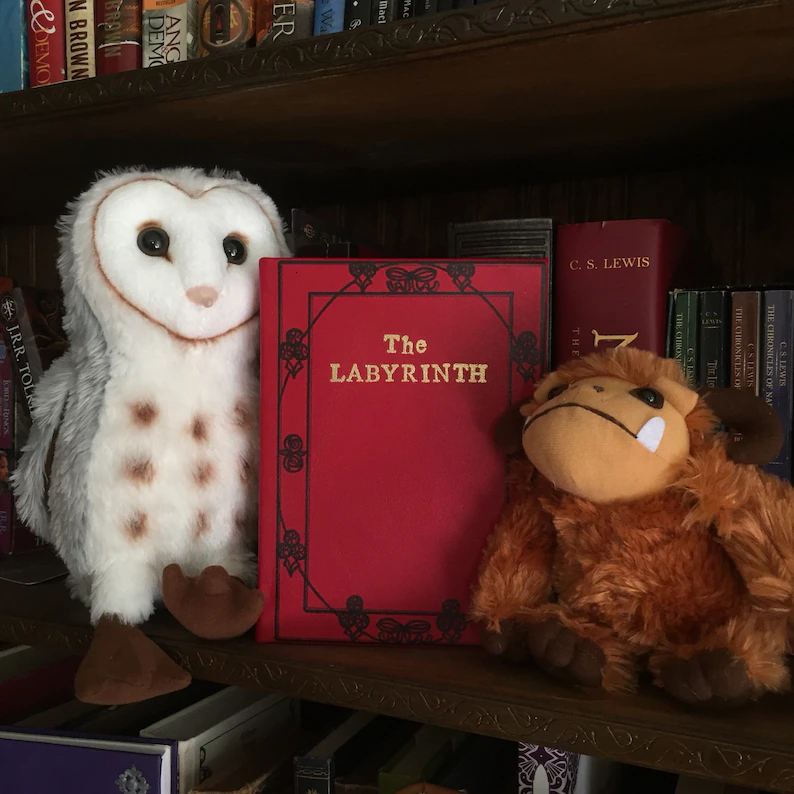 Words from Sarah's little red book in the movie "Labyrinth." Bound in red leather and hand painted to replicate the little red weathered book Sarah holds so dear to her heart. For all those who ever wanted to enter the labyrinth, master oubliettes, escape the bog of eternal stench and have Jareth, The Goblin King, fall in love with you, then this book is for you!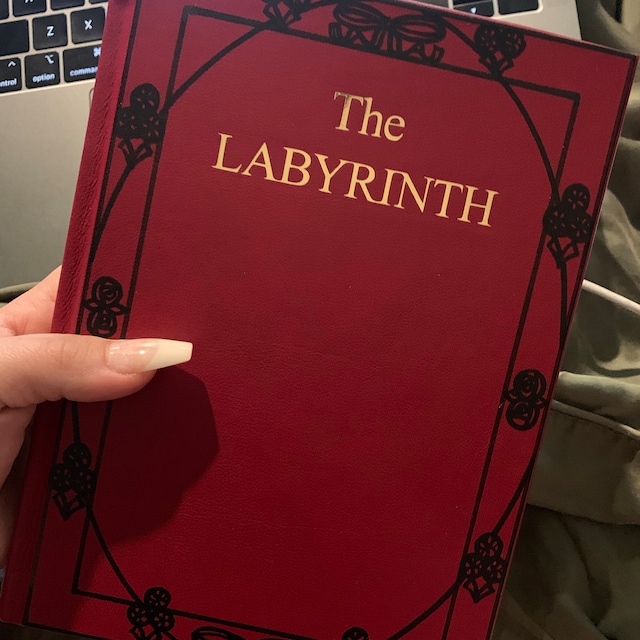 "Another world, another time, in the age of wonder. A thousand years ago, this land was green and good – until the Crystal cracked. For a single piece was lost; a shard of the Crystal."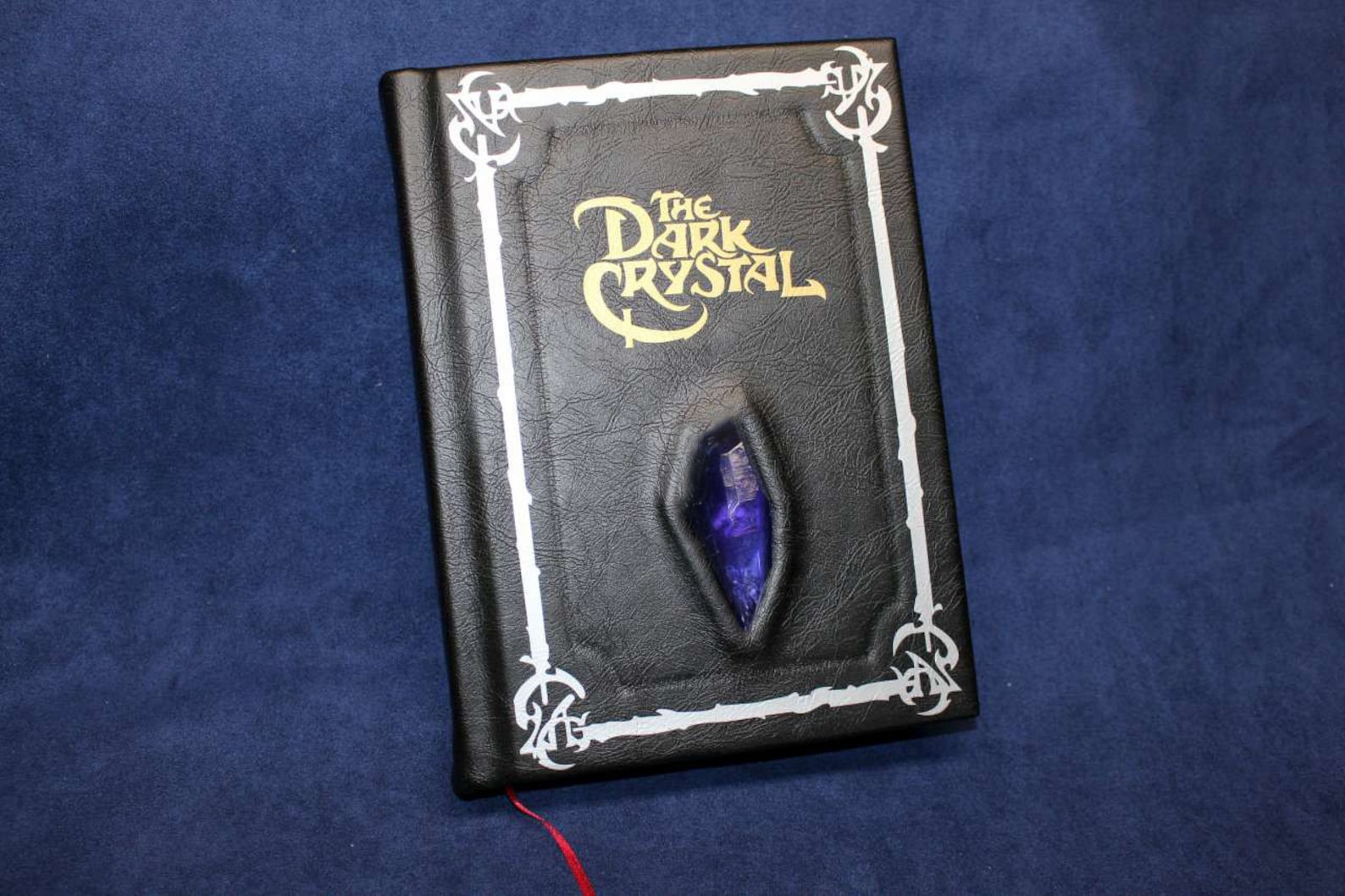 For die-hard fans of The Dark Crystal, we've got something special just for you! We present a made-to-order leatherbound replica of the novelization of the 1980s movie. This hand bound leather book of The Dark Crystal is bound in soft black leather and features the full story of Kira, Fizzgig, the Garthim, the Mystics, the Skeksis and the Gelfling, Jen, Aughra, the Podlings, the urSkek, and all the other characters of the world of The Dark Crystal.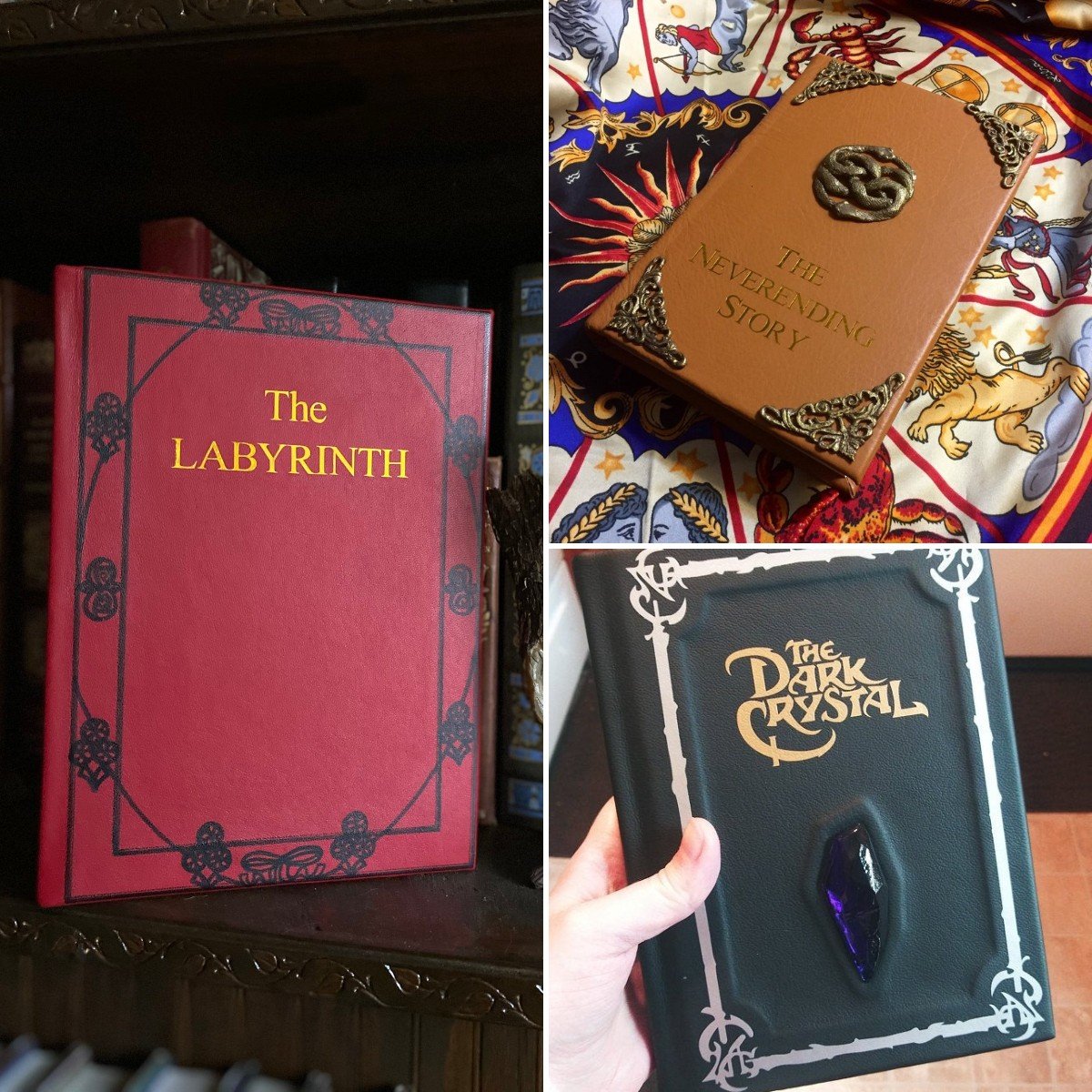 Each book is handmade and this set is the perfect addition to any collection for fans of these fantasy classics, or for those who have everything and are exceptionally hard to shop for. The individual books are listed in our store, and this listing is for all three – buy more and save!